Want to get the truth behind your symptoms?
You want to make wise choices about your family's health.
You know the first option isn't always the best one out there, but you're not sure how to tell.
And the last thing you want is to waste your time and money on quick fixes that don't work.
We can teach you how to get real results.
We're currently offering a risk-free 30-minute consultation at no charge.
Reserve your time right now.
Schedule Now
"I wondered whether Nicole was for real, and my husband was completely sure she wasn't."
When I heard that Nicole had different ideas for allowing the body to heal itself, I doubted that she knew what she was talking about. My husband and I both majored in nutrition at college and have worked for years in healthcare as Registered Dietitian and Dietetic Technician, so we both have a strong background in mainstream nutrition.  When we heard her ideas about how to take care of our sick child…they were completely new to us. I was tired of bad side effects from drugs. I wanted to believe Nicole and was willing to listen, but I admit that I was very reserved. My husband was completely skeptical.
One New Year's Day, our son developed a bad case of hives. But the doctor's office was closed.
I was afraid for our son, so I asked Nicole what she thought. I sent her some photos of my son and, after a few questions were asked, she made a few simple suggestions for foods and vitamins that she said matched his situation. I figured, "What could some juice and vitamins hurt?" and tried what she said. To my amazement his hives disappeared, not in days or hours, but within a half hour of doing what Nicole said to do.  It was astonishing!  Later that evening, the hives returned and, to our astonishment, the repeated treatment worked again!  There REALLY was something to this! That really made my husband stop and think.
Awhile after that, another son woke up late in the night with a terrible headache, stomachache, and a fever. He was begging us to do something to help him. I was desperate and we were afraid that we and our large family were all about to get sick with the stomach bug. We hated to see him hurting so terribly.
That's when it clicked for me.
I didn't have to call a doctor OR Nicole in the middle of the night.  I could use more of my new found knowledge that I had learned from Nicole and perhaps I had an idea of what to do to help our son.  Normally I would have given him acetaminophen every 6 hours, but instead I gave him a special bath plus a simple supplement to drink and within a few minutes he was perking up.  We watched as his headache, stomachache and fever went away.  Our son was so grateful and so were we.  
I remember actually laughing about what I was watching happen.  It was so simple, so basic.
He slept soundly that night and woke up in the morning feeling fine.  I continued monitoring him and was able to avoid a relapse.  That was a major turning point for my husband.
I have begun developing a real toolbox of knowledge that has changed the way I think about health. Before, I was constantly calling the doctor with my kids' ailments. But with what I have already learned from Nicole, I know how to help them get better and correct the causes of most of their symptoms.
This is real.
It's not a quick fix, pop-a-pill program.  It's a multi-faceted, ongoing learning process.  Unfortunately, we are a society that wants to "not think" and we want everything NOW!  We NEED to think and we need to take the time to learn basic truths.  I'm thankful for Nicole's research and advice.  I know that she practices what she teaches too.  She has made the thinking part easier through her clarity in explaining what she knows.  With Nicole's help, my hopefulness has turned into real, live results.
It's exciting!
Tina Robinson
"We're financially tight, so a pricey supplement would've been tough."
I went to the doctor with pain on my lower right side that was radiating both down my leg & into my back. An internal ultrasound found a complex ovarian cyst. The doctor scheduled me for a followup with another ultrasound 6 weeks later. I really wanted to heal, so I got Nicole's advice. She suggested some supplements. I researched them and placed an order.
Not only was Nicole quite knowledgeable, she was also very kind and wanted to ensure I got the best care possible so that I was as healthy as could be. She was also very quick to reply back. When one of her suggestions didn't help quite as expected, she thought of something else. Even once something was helping, she still found extra ideas for me to try or to "put on the back burner" for the future.
When I went to my followup, I asked the girl doing the ultrasound if I could see the complex cyst on the screen as I was curious to see what it looked like. She couldn't find it!!! (And she knew exactly where to look as she did the previous one.) For the last several months I've been cyst-free.
The help I got for the complex ovarian cyst has helped me in other ways as well. Besides that fact that I'm now cyst free, my energy level is much better, & my eyes don't constantly feel really tired.
As a newlywed grad-school couple, we're financially tight, so if a supplement I was advised to take was too pricey, it would've been a bit tough. But nothing Nicole has recommended has run us dry financially.
Nicole's advice didn't mess up my normal routine. That made things much easier for me than I was expecting. Not to mention that her ideas were all natural—no toxins or other garbage.
My advice to anyone using Nicole's help: don't be afraid to ask any kind of question, as dumb as it may sound to you—she won't talk down to you but rather treat you as an intelligent peer. 🙂
Jessica Fuhrman
"Nicole asked deep enough questions to see the whole picture."
I was suffering from hot flashes and becoming quite frustrated. The doctor wanted me to start taking steroids, but I declined.
My grandmother was a respected herbalist back in the old country. She healed everyone in our village. This has given me great respect for alternatives in healthy living. I was reading two books and other research and trying to follow the recommendations I found.
A close friend of mine recommended that I talk to Nicole about my health concerns, since Nicole has given her some good healing advice over the years, too. I went ahead and was very happy with what I discovered.
I found, to my delight, that Nicole shares my cautious approach to health. She agrees with my belief that doctors tend to treat the symptoms rather than the cause.
She asked deep enough questions to see the whole picture. She wanted to know what, but also how and why. Nicole's thorough approach is like knowing a musical score deeply, reminding me of some of the best musicians I know. She obviously loves to research, and she knows which sources she can trust.
I have just begun to apply Nicole's suggestions, but already I feel more energy, and I am having fewer and weaker hot flashes.
Of course I would not hesitate to recommend Nicole's help to others.
Image credit. Image is not of D. I.
D. I.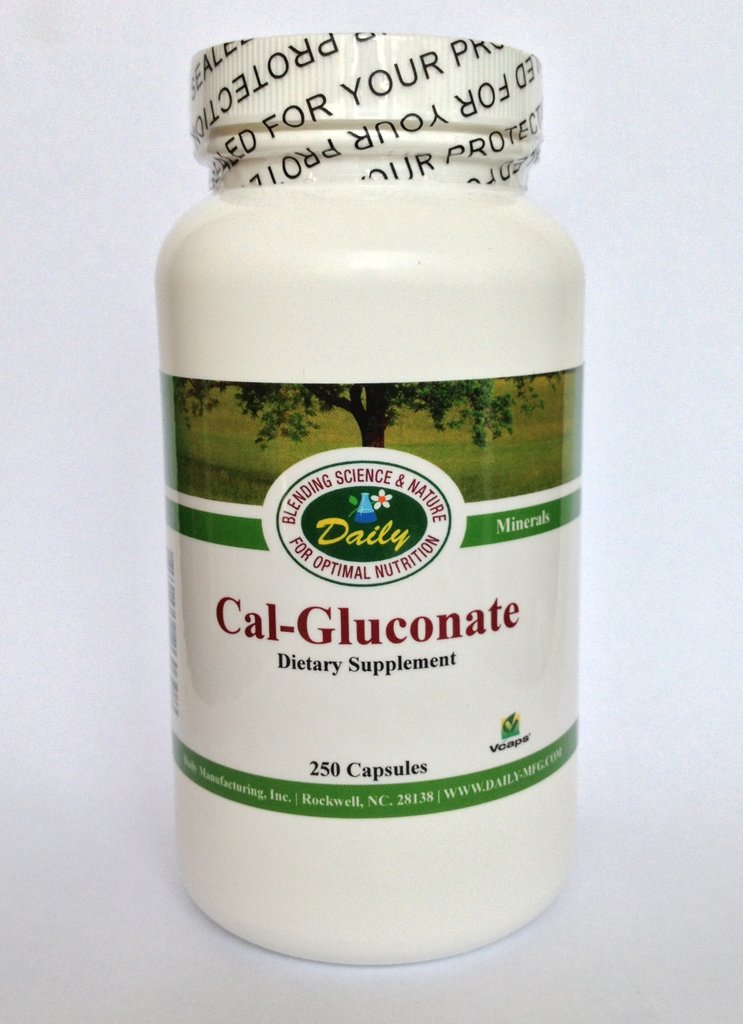 Dr. Carey Reams taught that there are several different groups of calcium types needed for a healthy body. Some of these we tend to get in excess in our diets, and some are less common and therefore harder to obtain in balance. Strangely, the most common calcium forms...
read more